Alzheimer's in Ormond Beach, Florida
Daily Tips in Communicating with Dementia Patients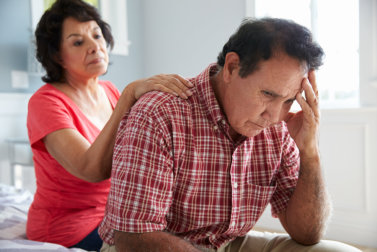 Caring for people experiencing cognitive decline is a challenging job. Alzheimer's, which is a type of dementia, creates various difficulties for patients. They may find it hard to think, remember things, communicate with others, and even take care of themselves. Dementia is a progressive biological brain disorder and individuals who fall victims of this illness would have mood swings and some significant changes in their personality and behavior.
Communication is one of the biggest challenges in taking care of dementia patients. However, you can always learn and improve your relationship with them. Here are some of the simplest ways to communicate with dementia patients:
Set a positive mood and tone.

Whenever you are talking to patients, your physical touch and facial expressions channel your feelings of affection and compassion. The gestures and emotions set a positive mood and create an atmosphere of ease. Caregivers at home health care in Ormond Beach, Florida understand that setting a positive mood will greatly improve the patient's willingness to communicate.

Hold the patient's attention.

As much as possible, try to avoid distractions like background noises from the television or other people's chatter. Home health aide will provide a calmer environment rather than an infirmary. At the comforts of their own home, you can hold a patient's attention quite longer and speak to them in a much effective way. seoindiarank iperidigi 

Be patient.

A home health agency in Florida has professional caregivers who can be patient and compassionate with your loved ones who are affected by dementia. They are trained professionals and their skills are unmatched when it comes to taking care of individuals with limited capacity to take care of themselves. Visit Home Stewards Health Services and learn more about our services for you or your loved ones.
0 Comments
Posted on 11 Sep 2019 by admin
Name:
Remember me
E-mail:
(optional)
Smile:
Captcha


see full list of services




Patient Staff Manager


Fully-integrated and comprehensive home health care services for your family to stay together at home.