Alzheimer's in Ormond Beach, Florida
Causes and Effects of Dementia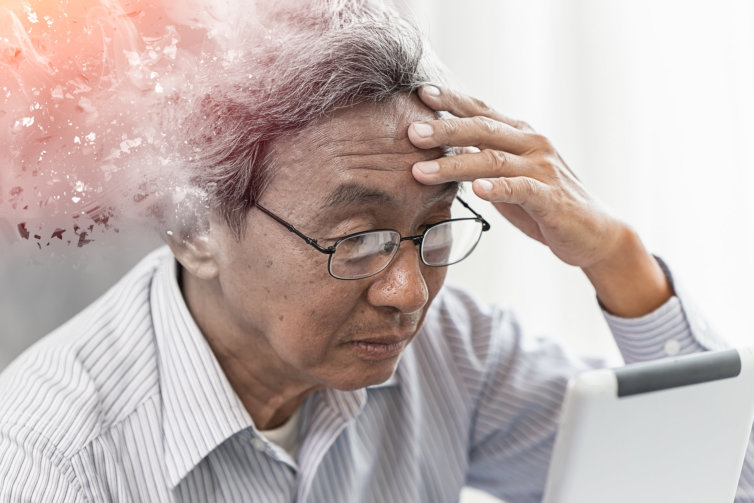 Dementia is the collective term used for a wide range of medical conditions that impact not only a patient's cognitive abilities but their ability to regulate emotion, behavior, feelings, as well as their social skills in maintaining relationships.
Depending on the type of dementia, risk factors include age, family history, and genetics as well as other factors such as serious head injuries and heart-head connection. Among its symptoms is severe memory loss due to damages in brain cells or their inability to communicate with each other. These bring about permanent changes in the brain and could be limiting and restrictive to you or your elderly loved one.
These diseases affect one's ability to live freely as they choose as well as impede their ability to live independently. But you don't have to worry if your elderly loved one is at risk. At Home Stewards Health Services, we provide personalized home health aide solutions that will fit to your daily living and help you live your life to the fullest.
Our home health agency in Florida provides you with proper care and assistance in your daily living. This includes meal preparation and planning, running errands, light housekeeping, and mobility and training assistance.
We recognize the need for a specialized Alzheimer's and other dementia care for your loved one. We can help you manage its effects on your daily living as well as alleviate the stress it brings about in your family. Should you want to consult or inquire more about our services, you may visit our home health care in Ormond Beach, Florida, or you can call us at 386-265-1964.    
0 Comments
Posted on 19 Dec 2019 by admin
Name:
Remember me
E-mail:
(optional)
Smile:
Captcha


see full list of services




Patient Staff Manager


Fully-integrated and comprehensive home health care services for your family to stay together at home.