Alzheimer's in Ormond Beach, Florida
Alzheimer's or Dementia: Spotting the Difference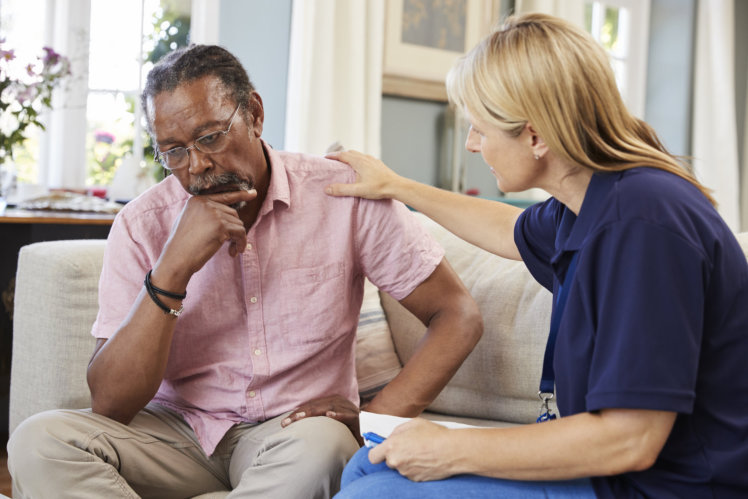 As a premier home health care in Ormond Beach, Florida, you have someone at Home Stewards Health Services who understands the challenges that you have. We are at your side to provide comfort, healing, and health.
In the years of being your home health agency in Florida, we have seen how families and patients cope up with their current situations. With the right support, the challenges of disability, illness, or impairments can be managed.
Among conditions affecting the cognitive processes are dementia and Alzheimer's. These two terms are almost used interchangeably, but they mean different things.
Alzheimer's is a specific disease that is the most common cause of dementia. Dementia is a general term given to describe the decline in mental ability that interferes with daily activities. It is important to know the difference between the two and be able to correctly attribute the term of the patient's condition.
Dementia covers a group of symptoms, such as memory decline, loss of reasoning, and weakening of thinking skills. There are many types of dementia recorded but is not a normal part of aging. This condition is caused by damage to brain cells affecting our cognitive processes.
Alzheimer's disease is a degenerative brain disease that also impacts an individual's behavior and orientation, eventually making swallowing, speaking, or walking to be difficult. This condition accounts for 60% to 80% of dementia cases.
Taking care of a loved one can be as comprehensive as possible. Call us to know how a home health aide can help.
0 Comments
Posted on 09 Jan 2020 by admin
Name:
Remember me
E-mail:
(optional)
Smile:
Captcha


see full list of services




Patient Staff Manager


Fully-integrated and comprehensive home health care services for your family to stay together at home.