Alzheimer's in Ormond Beach, Florida
Celebrating Birthdays for Those with Dementia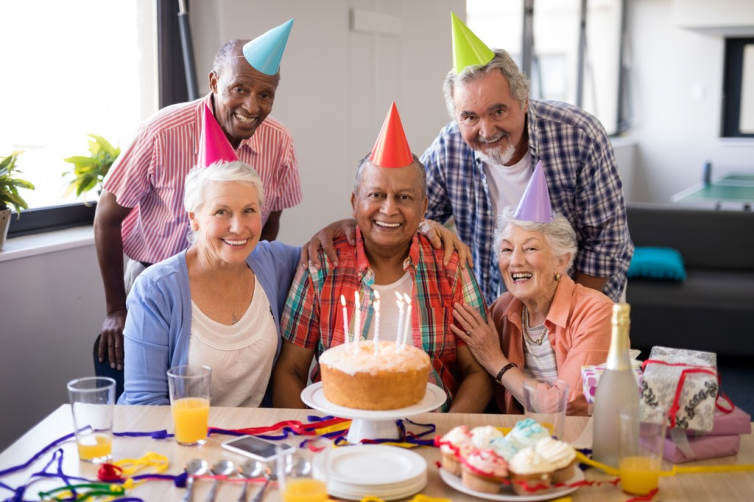 Celebrating birthdays feel so normal for most of us. We can simply give gifts, bake cakes, and throw parties for the celebrant. But what if the birthday celebrant has dementia? Many families wonder how to celebrate their loved one's birthday in a way that they will feel loved, happy, and even spark up some old memories.
We know you want your loved one to have the time of their lives despite their condition. We're sharing a few useful tips that our aides at Home Stewards Health Services use to interact with patients under home health care in Ormond Beach, Florida:
Find out how old your loved one believes they are. Don't just go up to them with a "Happy 70th" cake. This may give them a shock, especially if they still think and feel like they're 30.
Embrace your loved one's reality. Instead of trying to correct where they are, let them take you to their reality instead.
If you can't figure out what their reality is, be cautious and don't use numbers or assign their age for them.
Greet them a happy birthday but without mentioning their age. Let them come up with however old they believe to be.
Caregivers in our home health agency in Florida are still able to spend a gleeful time with patients with dementia. You don't have to stress out too much about your loved one's celebration. Just party it up like normal, but don't try to change their reality.
If you need help from a home health aide, give us a call. Just dial 386-265-1964 to set an appointment!
0 Comments
Posted on 11 Nov 2020 by admin
Name:
Remember me
E-mail:
(optional)
Smile:
Captcha


see full list of services




Patient Staff Manager


Fully-integrated and comprehensive home health care services for your family to stay together at home.