Alzheimer's in Ormond Beach, Florida
Services Your Elderly Loved Ones Need for Overall Health at Home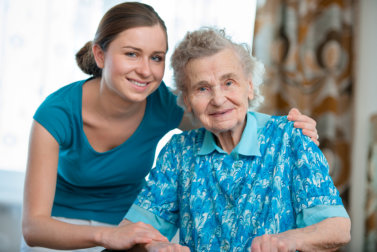 Elderly people are at risk of injuries and diseases. However, the availability of
home health care in Ormond Beach, Florida
can help them and their families stay fit, happy, and healthy at home. Specifically, the following are the services they might need:
Companionship
For many seniors, sadness can easily sink in if they're alone at home most of the time. To ensure someone will care and talk to them, it's best to hire a companion.
Personal Hygiene Assistance
Making sure your elderly loved ones feel clean and fresh is an effective way to help them get a good night's rest. But if you can't give them a good bath on your own, hiring a personal hygiene assistant from a reliable home health agency in Florida is a must.
Meal Preparation and Light Housekeeping
Seniors need proper nutrition daily. Their home environment should also be conducive for health. By hiring a housekeeper and meal preparation expert, you're making sure that they are served with a hearty and healthy menu all the time.
Medication Management
Are your seniors at home taking maintenance medications? If they are, hire a home health aide to help administer and remind them of their meds. This will ensure strict compliance with their intake frequency.
Patient Education
Some patients fail to take medication religiously mainly because they're not aware of the consequences of their actions. By looking for a patient education professional, you're making sure that your loved ones know the importance of their health routines, making them more compliant.
Your elderly loved ones deserve world-class care. If you're now looking for reliable senior care professionals to hire,
visit
or
call
Home Stewards Health Services
, a provider of
geriatric care services in Florida
.
0 Comments
Posted on 11 Jul 2019 by admin
Name:
Remember me
E-mail:
(optional)
Smile:
Captcha


see full list of services




Patient Staff Manager


Fully-integrated and comprehensive home health care services for your family to stay together at home.