Alzheimer's in Ormond Beach, Florida
Medicaid: What Long-term Services Does It Cover?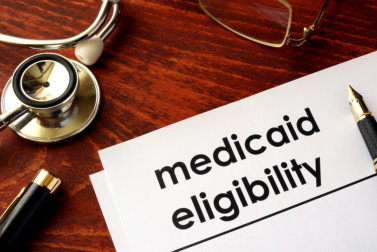 Medicaid is a federal and state program that provides payment for medical services for people with low income and resources. To be qualified, an individual must meet federal income and assets requirements and must be under the law's specified eligibility. The elderly, disabled, children, and pregnant women comprise the individuals covered by Medicaid.
Are long-term services covered? Well, there is a broad range of long-term care services Medicaid covers. When we say long-term care, it refers to services which help meet both the medical and nonmedical needs of a qualified person for long periods, usually for more than 90 days. This may include community-based services, home health aide, institutional care in nursing homes and intermediate care facilities.
However, kindly keep in mind that the eligibility standards and the Medicaid programs covered may differ depending on the state. For instance, what is eligible in a certain home health care in Ormond Beach, Florida can be ineligible in another home care in California. It's very important to check with your state's requirements first to avoid confusion and trouble.
If you're in search of a reliable home health agency in Florida for your loved ones, don't hesitate to get in touch with us. We, at Home Stewards Health Services, can discuss your eligibility and help walk you through the application process. Call us today.
0 Comments
Posted on 11 Nov 2019 by admin
Name:
Remember me
E-mail:
(optional)
Smile:
Captcha


see full list of services




Patient Staff Manager


Fully-integrated and comprehensive home health care services for your family to stay together at home.