Alzheimer's in Ormond Beach, Florida
Alzheimer's Disease Management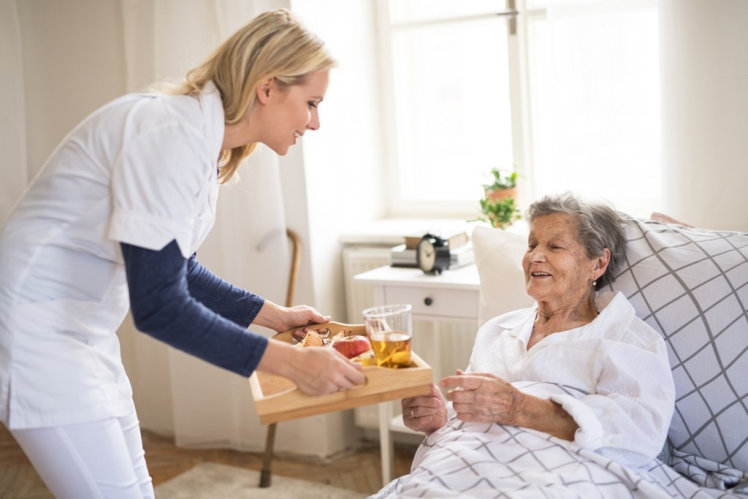 Having Alzheimer's is not easy for the person affected and those around them. The disease causes the brain cells to die, resulting in abnormalities with its functioning. When this happens, changes in a person's behavior and personality happen.
As a home health agency in Florida, we believe that it is up to us healthy people to understand and take care of them. We have to learn how to manage their behavior. Home Stewards Health Services has created the best tips to keep in mind in order to cope with the changes.
Keep everything simple.
When asking questions, ask simple ones. Speak clearly. Talk about one thing at a time. If you are providing instructions, make sure that you give them a step by step process. Do not rush what you are saying.
Seek professional help.
Hire a home health aide to help you out. It is very beneficial for both you and the patient to have someone to give expert advice. Since they are professionals, they know a lot about taking care of someone with Alzheimer's.
Learn to control your feelings.
Do not show your frustration. It might make the situation worse. Understand that they do not mean everything they say or do. Take deep breaths when you feel that you might get mad. It is better to walk out than to shout.
If you are looking for home health care in Ormond Beach, Florida to help you take care of your loved one with Alzheimer's Disease, do not hesitate to check us out. Give us a call so that our friendly staff can accommodate your inquiries.
0 Comments
Posted on 07 Apr 2020 by admin
Name:
Remember me
E-mail:
(optional)
Smile:
Captcha


see full list of services




Patient Staff Manager


Fully-integrated and comprehensive home health care services for your family to stay together at home.